The benefits of being a member
All of the work that goes on Crossroads Clubhouse is voluntary. This means that members choose when and how they are involved, utilising their existing strengths or building new ones. By volunteering members gain a wide range of benefits, including:
working as part of a team and making new friends
gaining confidence and learning new skills
building work stamina as preparation for paid employment in the community
seeking opportunities to try new things in a relaxed, stress-free envoironment
obtaining a written reference for work done at clubhouse.
creating networks and developing support towards better employment, education and housing opportunities
Members also have access to Clubhouse activities and facilities, including:
Affordable and nutritious meals, sandwiches, baking and drinks
Up to date computers with internet access, scanning and photocopying and telephones
An affordable laundry 
Weekend and eveing social activities
Produce from the Clubhouse garden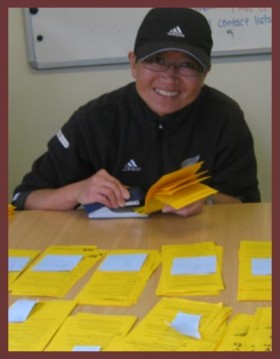 Our Mission
Our aim is to improve the quality of life for people experiencing mental health challenges through community based support. The Trust is a vehicle to improve the quality of life of people.
Story Snippets
Firstly, I'm thrilled to be working the mental health field, but more specifically for  Arahura.  Mostly because I can use my life experience of living with a mental illness.  This means I am valued for my experience in the same way someone may be valued for their study in their field.
Contact Arahura
Contact Crossroads Clubhouse